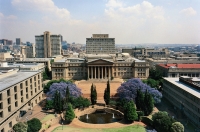 Johannesburg is the economic powerhouse of Africa, existing as the capital of Gauteng, South Africa's smallest province. Its ever-growing suburban sprawl creeps outwards from the central city skyscrapers and ring-road motorways. Its nearly 10,000,000 inhabitants live fast-paced lives and have a restless spirit, which they have imparted into the fabric of the city.
The development of the city has followed the fortunes of the Witwatersrand (White Water Reef), the rich gold-bearing rock reef that stretches across this area of central South Africa. The initial gold rush started in the 1880s and, barely ten years later, Johannesburg had become South Africa's largest town and the site of continuous development.
Johannesburg today is a city of contrasts, with luxury high-rises towering beside a few remaining dilapidated Victorian buildings. Large private homes behind high fences sit in the northern suburbs while the massive Soweto township in the south has its own unique flavour and charm. The chasm between rich and poor in the city has given rise to a high crime rate, evidenced by the fortress-like security that pervades the wealthier suburbs.
Most visitors to South Africa, particularly those intent on exploring the game reserves of Mpumalanga, arrive at Johannesburg's busy OR Tambo International Airport. The airport is the main point of entry for the country. Johannesburg itself is not traditionally seen as a tourist destination but the fast-paced metropolis is increasing in popularity with foreign visitors. A few days can be pleasantly filled taking in some entertaining attractions before heading off to the game parks of the northeast or the coastal regions. Possibly the most interesting diversion in Johannesburg is a 'Heritage Route' or 'Shebeen Crawl' tour of Soweto, though visitors should take care only to venture into the maze of the township with an organised tour or professional guide.
The Basics
Time
GMT +2
Electricity
Electrical current is 230 volts, 50Hz. Round, three-pin plugs and round, two-pin plugs are standard.
Language
South Africa has 11 official languages, including Afrikaans, English, Xhosa, Zulu, and Sotho. English is widely spoken.
Travel Health
Travellers from areas infected by yellow fever must carry a vaccination certificate; otherwise no vaccinations are required. There is a malaria risk in the low-lying areas of the Northern Province and Mpumalanga (including the Kruger National Park), as well as northeastern KwaZulu-Natal, and precautions are advised when travelling to these areas, especially between October and May. Vaccinations are recommended for hepatitis A, hepatitis B and typhoid. There is a high prevalence of HIV/AIDS in South Africa. Tap water is generally safe in urban areas but sterilisation is advisable elsewhere. Medical facilities in South Africa are good in urban areas, but medical insurance is strongly advised, as private hospitals expect cash up front and public hospitals are best avoided. Medication is readily available in major cities, but those travelling outside of these centres for an extended period should bring a basic supply kit for emergency self-treatment.
Tipping
Tips of at least 10 percent are expected for good service if a service charge is not included in the bill. Tipping for services rendered is widely anticipated by porters, taxi drivers and petrol attendants. Golf caddies should be tipped accordingly. 'Car guards' operate in the city centres and tourist spots and will offer to look after parked cars; they are usually immigrants from neighbouring countries looking for work and will expect anything from ZAR 8 upwards on the driver's return, depending on how long the driver will have been away.
Safety Information
It is worthwhile noting that the South African authorities give high priority to the protection of tourists and that, although crime rates are high, popular tourist sites and the main hotel areas tend to be safe. Still, travellers should remember that violent crime tends to be concentrated in pockets throughout the country and travellers should do some research to find out which areas to avoid. For instance, Berea and Hillbrow in Johannesburg are high-risk areas, and township areas in general are dangerous for foreigners.
There is a risk of petty, opportunistic crime in all urban areas and armed robberies are fairly common in Johannesburg. Travellers should always be aware of these risks and exercise the necessary precautions. Carjackings and smash-and-grab robberies are common in major cities. Doors should be locked when driving; bags and valuables should be kept out of sight. Travellers should not walk alone at night in any area, and should be vigilant when using ATMs. They should not display signs of wealth (mobile phones, money, expensive jewellery, cameras) on the streets. Credit card fraud is on the increase, meaning travellers should be vigilant and never allow their card out of their sight.
Local Customs
South African culture and etiquette in urban areas is very Western. While standards of dress vary, beachwear should generally not to be worn off the beach, and nude sunbathing is only permissible in a few designated areas. Homosexuality is legal and accepted in urban areas without much fuss, but it is frowned on by some conservative South Africans and can be a problem in township areas. Although locals may complain loudly about the country and government, they will take offense if a foreigner is critical. Racism is a sensitive issue; however, interracial relationships are now common and widely accepted. South African racial terminology differs from what is acceptable in North America: the terms 'black' and 'white' are appropriate for those of African and Caucasian descent, respectively. 'Coloured' refers not to black Africans, but those of mixed African and European descent and is not considered an offensive term. South Africans are friendly and hospitable, and will often go out of their way to assist tourists who need help.
Business
Business practices in South Africa are influenced by South Africa's range of ethnicities, languages and even geographical areas, but in general follow common patterns. When doing business in South Africa it is important to be culturally sensitive and as understanding of colleagues' historical context as possible. Most South Africans prefer to do business with contacts they've met before, but they are also warm and open to newcomers. Working to build and maintain business relationships is vitally important in the South African business environment. South Africans are renowned for their friendliness, which generally supersedes business formality.
Most large corporations, as well as the banking and financial sector, still adopt relatively formal business practices, whereas other companies and work environments enjoy more relaxed and personable atmospheres. Clear management hierarchies and respect for senior executives and colleagues are of paramount importance. However, business exchanges and decision-making processes often take on an egalitarian aspect. As with most countries, punctuality is highly regarded. However, government officials are notorious for their tardiness when it comes to keeping time. Dress codes tend to be conservative, but not overly formal. Suits are the exception more than the rule, but dressing stylishly will always count in your favour. It is best to dress formally for initial meetings.
South Africans value hard work and respect those who succeed. However, they are mindful of other aspects of life such as healthy living, family and nurturing relationships, all of which add up to a well-balanced life. Generally South Africans are regarded as relaxed and informal with regards to introductions and the handling of business cards. Shaking hands is common for both men and women. The giving of gifts is uncommon and unnecessary. The official language of business in South Africa is English. Business hours tend to start at 8:30am or 9am and the day comes to a close at 5pm, or later in the major urban centres. Working over weekends tends to be quite rare in South Africa.
Communications
The international access code for South Africa is +27. Mobile phone networks are available across the country, and there are roaming agreements with most international mobile operators. Mobile service providers offer very cheap 'pay-as-you-go' SIM cards, which are a good option for visitors staying for some time. WiFi is easily available, especially in the larger cities.
Duty Free
Travellers to South Africa do not have to pay duty on 200 cigarettes, 20 cigars and 250g of tobacco; 2 litres wine and 1 litre spirits; perfume up to 50ml and 250ml eau de toilette; and other goods to the value of ZAR 5,000 per person.
Climate
Situated on the highveld plateau, Johannesburg has a subtropical highland climate with generally mild weather and plenty of sunshine. Between October and April (late spring, summer, and early autumn) it is hot with frequent thunderstorms in the afternoon. These dramatic storms are usually short-lived and shouldn't disrupt a holiday too much. It is just best to plan outdoor activities for the morning and midday when possible.
Between May and September (late autumn, winter and early spring) it is dry and sunny with cold nights. The sunny winter weather takes the edge off the cold, but after dark it can be freezing and the city is often covered in a layer of frost early in the morning. Snow is extremely rare. The average temperatures in summer, between December and February, range between 58.5F (14.7C) and 78F (25.6C), and in winter, between June and August, the average temperatures range between 39F (4C) and 62F (16C).
Johannesburg is a year-round destination but the best time to visit the city is over the festive season (December and January) when it is hot and sunny and the afternoon storms ensure the city is at its most lush and attractive. As an added bonus, the locals tend to spend holidays on the coast making Johannesburg pleasantly empty over the Christmas period. The winter months are also good for travel, but the city gets very dry and is not as attractive.
ENTRY REQUIREMENTS FOR SOUTH AFRICANS
Passport/Visa
Passports should be valid for at least 30 days beyond the period of intended stay. An onward or return ticket is required, as is evidence of sufficient funds. Extension of stay for an additional 90 days is possible if travellers apply at least 60 days prior to the expiry date of their visa, permit or visa exempt period. There are special requirements for travelling to South Africa with children under the age of 18, and different requirements for unaccompanied children entering the country. Travellers should consult the nearest South African high commission or embassy for details. It is highly recommended that travellers' passport have at least six months' validity remaining after the intended date of departure from their travel destination. Immigration officials often apply different rules to those stated by travel agents and official sources.
Money
South Africa's currency is the Rand (ZAR), which is divided into 100 cents. Money can be exchanged at banks, bureaux de change, and the larger hotels. ATMs are widely available and major international credit cards are widely accepted. Visitors should be vigilant when drawing cash from ATMs, as con artists are known to operate there. All commercial banks will exchange foreign currency.
Transport
Johannesburg is a sprawling city and the lack of convenient and safe public transport is often an obstacle to visitors. City transport consists of an unreliable bus network and a series of minibus taxi routes, neither of which operate much after dark.
The main bus terminus is at Ghandi Square in the city centre where there are timetables and route maps, but times are rarely accurate. Gautrain bus services only run to stops around Sandton. Alternatively, a sightseeing bus provides hop-on hop-off tours around the city in open-topped buses.
The quickest and cheapest way to get around is on a minibus taxi, an informal bus service that goes everywhere but has no schedule or formal stops and can be picked up at taxi ranks or hailed anywhere along its route. However, dangerous driving, overcrowding, and high crime rates at taxi ranks have deterred many from using them as a means of transport. If necessary, use them for short hops only and never with baggage.
Safer but far more expensive are metered taxis, which need to be booked in advance. The best way to get around is by private car and there is an excellent network of highways and well-maintained roads. There are a number of car rental agencies that require drivers to be over 23 years old and hold a full driving license.
A passport and credit card are also necessary. Drivers should keep their windows up and doors locked at all times, never leave anything visible in a parked car, and never stop for hitchhikers. They should also be aware that there is a risk of car hijacking. Visitors should remain alert, especially when leaving or returning to their car, and seek out secure parking.
Attractions
Johannesburg has a variety of tourist attractions, including museums, art exhibitions and cultural experiences. There are also fun family outings and remarkable displays of local innovation and productivity. With good weather throughout most of the year, sightseeing in Johannesburg is always a rewarding adventure.
The first stop on any list of things to see in Johannesburg should be the Apartheid Museum, which documents South Africa's history of black oppression and its move towards democracy. Another must-see is the Cradle of Humankind, a UNESCO World Heritage Site which features the Sterkfontein Caves where the archaeologists excavated the ancient fossil of Mrs. Ples in 1947.
A tour of the Soweto township is an eye-opening experience. The tour will normally include several informative visits to museums and historic sites, as well as more relaxed laughs and adventures in the shebeens (bars).
On a lighter note, a fantastic Johannesburg attraction is Gold Reef City, a gold-rush-fashioned theme park full of exciting thrill rides. It incorporates some of the city's old gold mines and guides visitors down the old shafts if they want something more educational than rollercoasters.
While sightseeing in Johannesburg, visitors can tour the SAB World of Beer, which documents South Africa's proud beer brewing traditions, or take a scenic hike through the Walter Sisulu National Botanical Gardens. Newtown Cultural Precinct's Market Theatre and Museum Africa are also Johannesburg attractions worth seeing.
---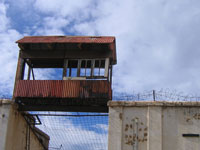 Constitution Hill
A guided tour of the National Heritage Site of Constitution Hill takes visitors on a journey through South Africa's turbulent past, but also illustrates its incredible transition into democracy. Tourists can visit the Number Four prison, a dark and terrible place where Mahatma Ghandi, Robert Sobukwe, and Nelson Mandela were all incarcerated, along with many other victims of the racial hierarchy. The Old Fort is also open to the public. Built in 1893, it was a prison for white men (including British prisoners of war) during the South African War, and one of Johannesburg's oldest buildings. Visitors may also be interested in the Women's Prison, where political activists such as Winnie Madikizela-Mandela endured terrible suffering, and infamous murderess Daisy de Melker was incarcerated.

Website: www.constitutionhill.org.za;
---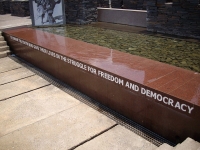 Hector Pieterson Memorial Site and Museum
Hector Pieterson became the iconic image of the 1976 Soweto Uprising in Apartheid South Africa, when a news photograph of the dying Hector being carried by a fellow student was published across the globe. He was just 12 years old when the police opened fire on school children who had gathered to protest the imposition of Afrikaans as a medium of instruction in township schools. The protest was intended to be peaceful but became a violent confrontation when police demanded that the students disperse; students threw stones and police fired bullets. News of the bloodshed ignited uprisings across the country. The museum fuses memorabilia with modern technology and cultural history and is located two blocks away from where Hector was killed.
---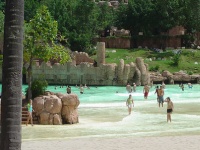 Lost City
Situated in the Bojanala region of the North West Province, the 'Las Vegas of South Africa' is one of the largest entertainment centres for adults in the world. Visitors can look forward to casinos, golf courses, live shows, and the architectural wonder of the Lost City. The vast resort complex is one of South Africa's top attractions for gambling, entertainment, and opulence. Guests will find a luxurious palace at its centre, where frescoes, palm fronds, mosaics and elephant tusks complement the resort's life-size model animals. Lakes, forests, and a tropical beach surround the Lost City. Along with a variety of water sports, guests can enjoy The Valley of the Waves, which is the most advanced waterpark in the country.

Website: www.suninternational.com;
---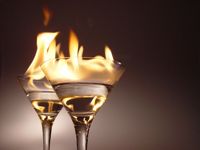 Melville
Melville is an old suburb known for its quirky, artistic atmosphere, eclectic little shops, pavement cafes, fun bars, restaurants, and clubs. This trendy suburb is a hive of activity on any given night of the week, and is the place to go out and carouse in Johannesburg for visitors who prefer a bohemian vibe to the preppy, upmarket nightlife that generally characterises the city. Seventh Street is the central zone from which all the character emanates and is a great place to start. Its collection of book and antique shops, cafes, and other interesting storefronts are well worth exploring. Partygoers barhop into the small hours, but tourists should refrain from walking around too much at night, and be aware of pickpockets.
---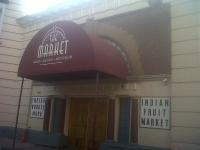 Newtown Cultural Precinct
Located in the city centre, this complex of buildings has been upgraded and restored as part of the city fathers' urban renewal policy and includes several attractions. For instance, the Market Theatre and Museum Africa are housed in a Victorian building in Bree Street, originally Johannesburg's fresh produce market. The Museum of Africa is particularly worth a visit, as its exhibits tell the city's story from its beginnings to the present day. The display includes an interesting section about the Treason Trial of the 1950s, in which Nelson Mandela and other activists were accused of plotting against the state. The same building houses a photography museum and the Museum of South African Rock Art.

Website: www.newtown.co.za;
---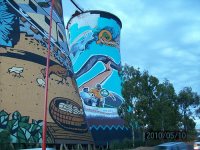 Soweto
Soweto's history goes back to 1903, when Kliptown was established as the first black settlement on the outskirts of Johannesburg. An abbreviation for South-Western Township, Soweto has had a turbulent history and was at the centre of the Apartheid struggle in South Africa. Today, Soweto is home to several famous landmarks, including Chris Hani Baragwanath Hospital in Diepkloof, Walter Sisulu Square in Kliptown, Regina Mundi Catholic Church in Rockville, and the Freedom Towers. A number of historic museums are also popular attractions in Soweto, including the Hector Pieterson Museum, and the Apartheid Museum. Tours of Soweto are a must for any first-time visitor to Johannesburg and South Africa, and a number of tour operators offer trips into Soweto.

Website: www.soweto.co.za;
---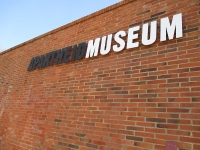 The Apartheid Museum
Situated near Gold Reef City, the Apartheid Museum chronicles South Africa's tragic and shameful history of black oppression. On display are relics of the apartheid system, an abhorrent regime that denied people of colour basic freedoms and an equal life in the country. Visitors often describe the experience of the Apartheid Museum as harrowing. At the same time, the story of the struggle over adversity is inspirational and serves as an integral and important part of the new South African narrative and its reflections on history. To give some idea of the everyday realities of racial classification, visitors arbitrarily are classified as either 'white' or 'non-white' upon arrival and can only enter through their designated entrance.

Website: www.apartheidmuseum.org;
---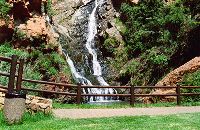 Walter Sisulu National Botanical Gardens
Johannesburg is one of the most densely treed cities in the world and has a number of pleasant parks and gardens. Among them, the Walter Sisulu National Botanical Garden is undoubtedly the city's most superb green lung. Located in the west of Johannesburg, this urban oasis covers 741 acres (300ha), and offers lush gardens and scenic hiking trails. The botanical garden was founded in 1982, with the area used consistently for hiking and outdoor excursions since the 1800s. Locals consistently rate it the best place to explore nature in Gauteng. The gardens are a terrific place for birdwatchers and garden-enthusiasts interested in seeing a variety of fauna and flora.

Website: www.sanbi.org/gardens/walter-sisulu;
Kids Attractions
Johannesburg does not have a reputation as a family-friendly destination, mainly because it has a high crime rate. But in reality, there's no end to entertainment and attractions for kids in this bustling and busy city. Importantly, families should be perfectly safe if they take basic precautions and stick to safe areas.
A family holiday wouldn't be complete without a visit to the Johannesburg Zoo or the ever-enticing Gold Reef City. One of the most exciting attractions for kids in South Africa is the mammoth Lost City waterpark, casino and resort, which is a short drive out of the city.
Other great Johannesburg attractions for kids include fairy gardens, ice skating rinks, skate parks, adventure golf, go-kart courses, and adventure centres.
Johannesburg is a great city for shopping malls and these shopping centres tend to include all the indoor attractions kids might desire. There are also numerous beautiful wilderness areas nearby and families that love the outdoors can enjoy some spectacular hiking, camping, and mountain biking close to the city.
For a picturesque picnic setting, travellers can head to the Walter Sisulu Botanical Gardens. The world-class Maropeng Visitor Centre and famous Sterkfontein Caves at the Cradle of Humankind are also a must for those travelling with kids in the region.
---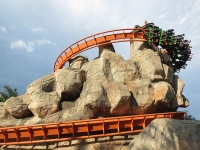 Gold Reef City
This huge entertainment complex is essentially a theme park full of thrill rides, but was designed to recreate Victorian Johannesburg during the gold-rush era. Situated five miles (8km) south of the city centre via the M1 motorway, the park was built around the No.14 Crown mineshaft that began operations in 1887 and closed in 1971. During its production years, 1,400 tons of gold came out of the shaft. Visitors can now descend into the old mine shaft to experience life at the rock face, and watch gold being poured and minted. Gold Reef City also houses a number of museums, and offers performances by traditional gumboot dancers and the like. Youngsters particularly enjoy rides such as the Anaconda, roller coaster and Thunder Mountain River Rapids.

Website: www.goldreefcity.co.za;
---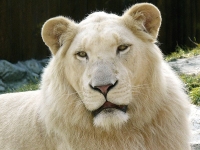 Johannesburg Zoo
The Johannesburg Zoo is a favourite place for locals to take a stroll. Its many enclosures house more than 320 species of animal, including polar bears that can be viewed underwater in their pool. Of course, the Big Five (elephant, rhino, lion, leopard, and buffalo) are all in residence, while other highlights include lemurs, gorillas, caracals, Siberian tigers, hippos, orangutans, brown bears, and cheetahs. The zoo's various monkeys are also very entertaining and visitors will appreciate the large collection of birdlife. The zoo is dedicated to conservation and rehabilitation and conducts some breeding programmes.

Website: www.jhbzoo.org.za;
Excursions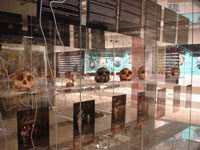 Cradle of Humankind and Maropeng Visitor Centre
The Cradle of Humankind is a UNESCO World Heritage Site and contains a complex of dolomitic limestone caves, including the well-known Sterkfontein Caves, where the fossil Australopithecus africanus (nicknamed Mrs. Ples) was found in 1947 by Dr Robert Broom and John Robinson. 'Mrs Ples' is estimated to be between 2.6 and 2.8 million years old and ranks high on the long list of australopithecine discoveries for that Sterkfontein is now famous. At present, only the Sterkfontein Caves and the Wonder Cave are open to the public. The Maropeng Visitor Centre is a stirring, world-class exhibition space, focusing on the development of humans and our ancestors and evolution over the past few million years.

Website: www.maropeng.co.za;
---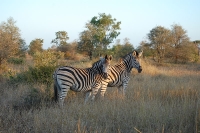 Kruger National Park
The Kruger National Park is South Africa's oldest, largest and best-known wildlife conservation area, home to a huge variety of wildlife and most famous for its 'Big Five' viewing opportunities. Visitors have an excellent chance of seeing lion, elephant, leopard, buffalo and rhino among the enormous variety of wildlife, including over 140 species of mammals, 500 species of birds, reptiles and amphibians. Situated on South Africa's northeastern border, Kruger is a primary destination for international tourists, and is visited by more than half a million local and international visitors every year. They are attracted by the different safari options as well as the park's excellent range of visitor facilities and choice of accommodation, from luxurious game lodges to cottages and camping.

Website: www.sanparks.org/parks/kruger;
---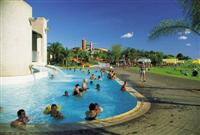 Warmbaths
The area known as Springbok Flats is part of the Great Rift Valley and lies on the national road north from Johannesburg. Bela-Bela town is located on the area's edge. Still commonly known as Warmbaths (the name officially changed in 2002), it is famous for its hot mineral springs. The springs yield about 20,000 litres of water every hour, all of which is enriched with sodium chloride, calcium carbonate, and other minerals. The town is a popular spa and holiday resort. The main resort, Warmbaths, has a large indoor pool with underwater jets, outdoor hot and cold swimming pools, jacuzzis, a wave pool, and several water slides.
Events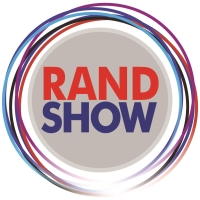 Rand Show
1 January 1970

For more than a century, the renowned, annual Rand Easter Show has drawn Johannesburg's crowds during the Easter break. It started as an agricultural show but has grown in popularity, size, and scope to become South Africa's largest consumer exhibition, as well as an entertainment extravaganza that is eagerly awaited every year.

Exhibitions cover a range of categories, offering entertaining stalls and shopping specials, while a varied live entertainment programme keeps show-goers buzzing until late each night. Exhibition categories include a Kids Expo, Sports Expo, Showcase SA, Lifestyle Expo, and Into the Future.

The vast entertainment programme includes a diverse array of attractions, including things like show-jumping, working dog displays, and, in keeping with its agricultural origins, livestock judging. This is in addition to live music concerts, circus performances, snake shows, fireworks displays, parades, and stunt shows. Anyone interested in attending should check the official website to see the full programme.

Website: www.randshow.co.za;
---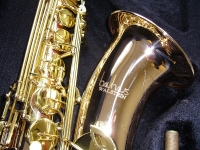 Joy of Jazz Festival
1 January 1970

Every year, top South African and international jazz performers come to Johannesburg's vibrant Newtown complex to revel in the joys of jazz music. The festival features concerts and collaborations among the artists, often spontaneous and experimental, in the true spirit of jazz. More experienced artists give workshops and classes to budding artists and work closely with them, offering a rare platform to showcase their talents at the festival. The festival now attracts about 20,000 people to seven pumping venues in Newtown.

The growing popularity of Newtown as a centre for creativity, culture and nightlife has played an integral role in the regeneration of Johannesburg's inner city, and the jazz festival has played a big part in this exciting revitalisation process. There is a five month build up to the main festival, which sees various live jazz concerts piquing the excitement of audiences across Johannesburg in preparation for the main event. The festival also organises community concerts to bring jazz to audiences that don't usually get the chance to enjoy it, like hospices, orphanages and retirement homes.

Website: www.joyofjazz.co.za;
---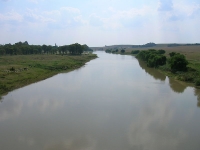 Vaal River Meander Wine Route
1 January 1970

As the name suggests, travelling this route is a casual, relaxed experience. Much like a fine wine, it's meant to be enjoyed at leisure and taken in stride. 20 venues along the banks of the picturesque Vaal River are selected every year to showcase South Africa's most elegant wines over a designated period of time. The route can be travelled by car, taxi or river cruiser. Game drives at the neighbouring reserves, golf on the nearby courses or a visit to the Emerald Casino (which has an indoor water world, bowling and miniature golf facilities) are optional side meanders for an enjoyable family outing.

The Vaal is South Africa's second longest river and the Upper Vaal is the main recreational hub, where guesthouses and lodges line the riverfront and various watersports are popular. The Upper Vaal is centred on the towns of Vereeniging and Vanderbijlpark. Power-boating, jet-skiing, canoeing, fishing and even white-water rafting are enjoyed on the river, making it a fun excursion from Johannesburg, even when the wine route is not active. The wine route gives the area a festive atmosphere and the event is eagerly awaited by locals.

Website: www.vaalwineroute.co.za;